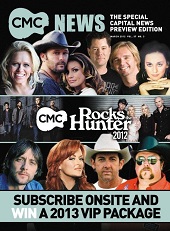 For all your CMC Rocks The Hunter info, be sure to grab a copy of the new March issue of Capital News Magazine. Shane will be on the main stage from 1:20pm.
The 2011 International Songwriting Competition finalists have been announced, and Shane has scored THREE finalist spots in the Americana category. He also gained four semi-finalist nods across the Folk/Singer-Songwriter, Americana and Country categories. The prestigious annual comp was won by Kasey Chambers last year.
You can also vote for Shane in the "People's Voice" award by clicking here.