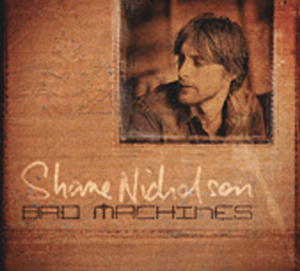 Bad Machines has been nominated for Best Country Album at the 2011 ARIA Awards.
Shane will be attending the event, along with wife Kasey Chambers who is also a nominee, which unfortunately means his performance at the Queenscliff Music Festival has been cancelled.
But have no fear, there are many other opportunities to see Shane in Victoria throughout November. After a few weeks enjoying some time out with the family, Shane will head back out on the road as the special guest of K.D. Lang on selected dates of her national tour.